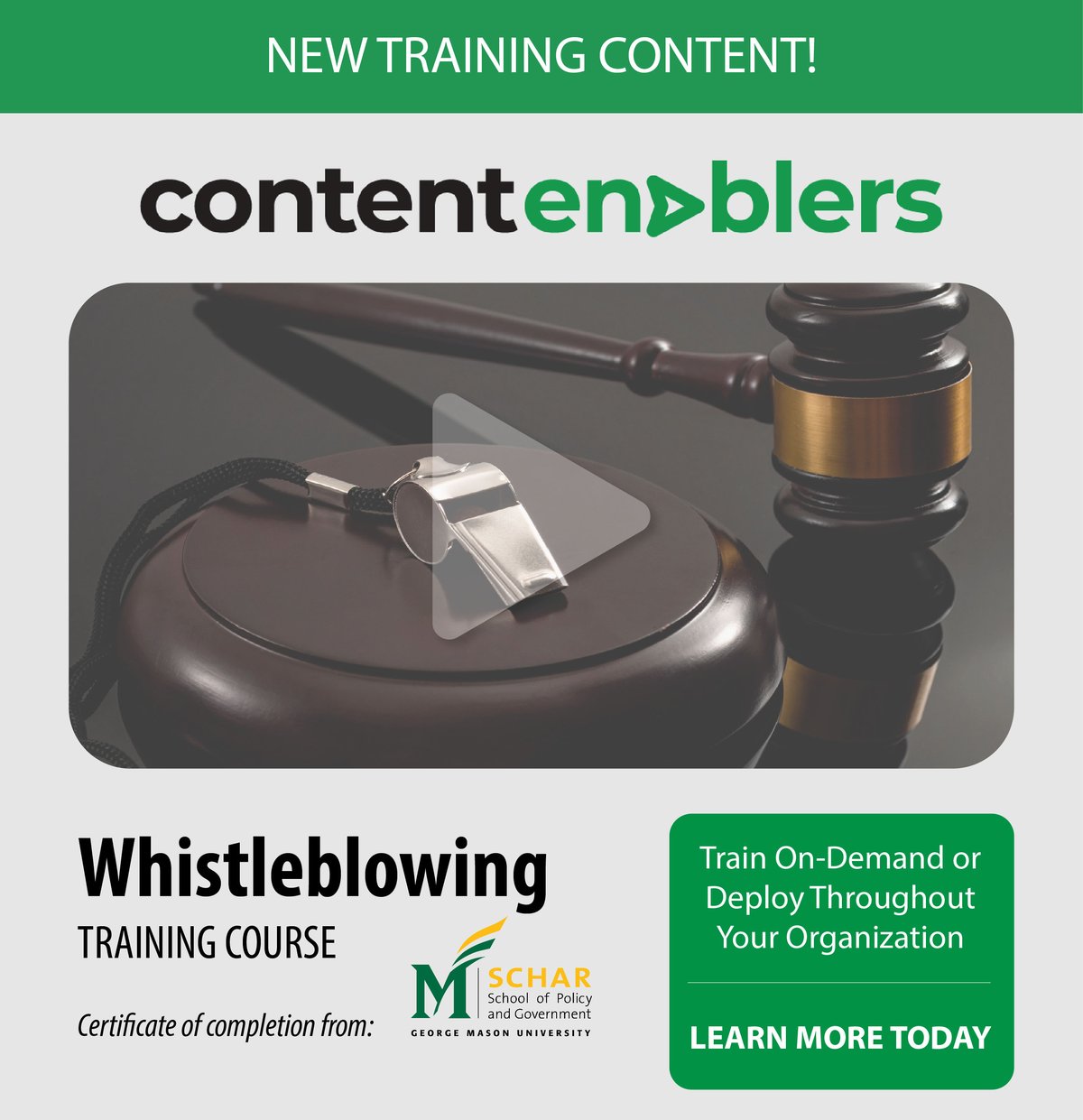 This awareness-level course provides users with the definition of what whistleblowing is and what it is not. It stresses its importance to a healthy organization. The course gives examples of existing whistleblowing laws in various geographies and identifies the elements typically found in a company's whistleblowing policy. It outlines situations for when to use whistleblower mechanisms and the caution that should be taken when doing so. The course also offers guidelines for making a whistleblower report.
COURSE DETAILS & ON-DEMAND PURCHASE
Contact Us to deploy this course or other Content Enablers Training throughout your organization.