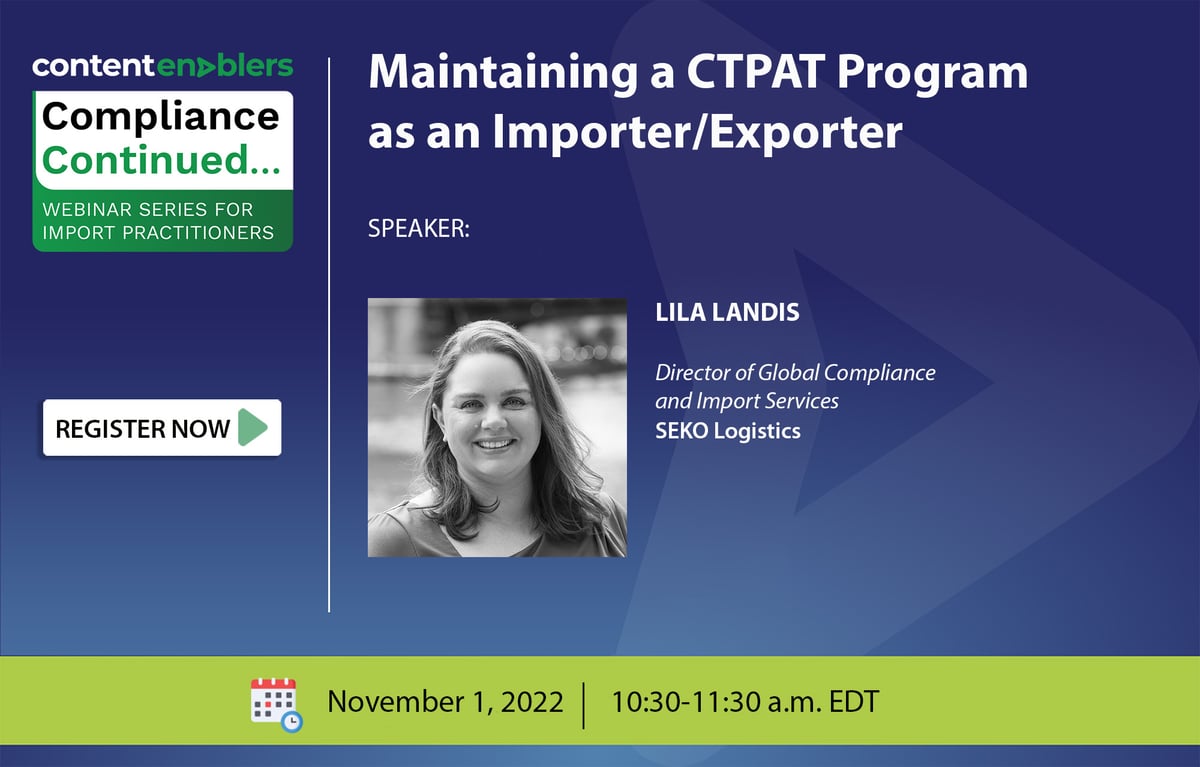 View the recording of this webinar from November 1st On Demand! 
EVENT DETAILS
Featuring Lila Landis, Director of Global Compliance and Import Services at SEKO Logistics
In this webinar, you will learn about Customs Trade Partnership Against Terrorism (CTPAT) supply chain security responsibilities and scope, including where ownership should reside in your organization and the importance of collaborating with functions outside of trade compliance and logistics. There will be a review of the CTPAT annual security profile submission and best practices for ensuring the information is up to date and accepted by CBP.
Importantly, the webinar will cover the new Minimum Security Criteria added or updated since 2020, including Forced Labor, Cybersecurity, and Agricultural Pests. There will be an update on the CTPAT Trade Compliance program that makes CTPAT a full Authorized Economic Operator (AEO) program.
The webinar closes with a discussion of how to keep pace with your organization to anticipate and respond to changes that may affect your supply chain security program. Gain insights from over 40 attendee questions that were asked and answered during this information-packed webinar!