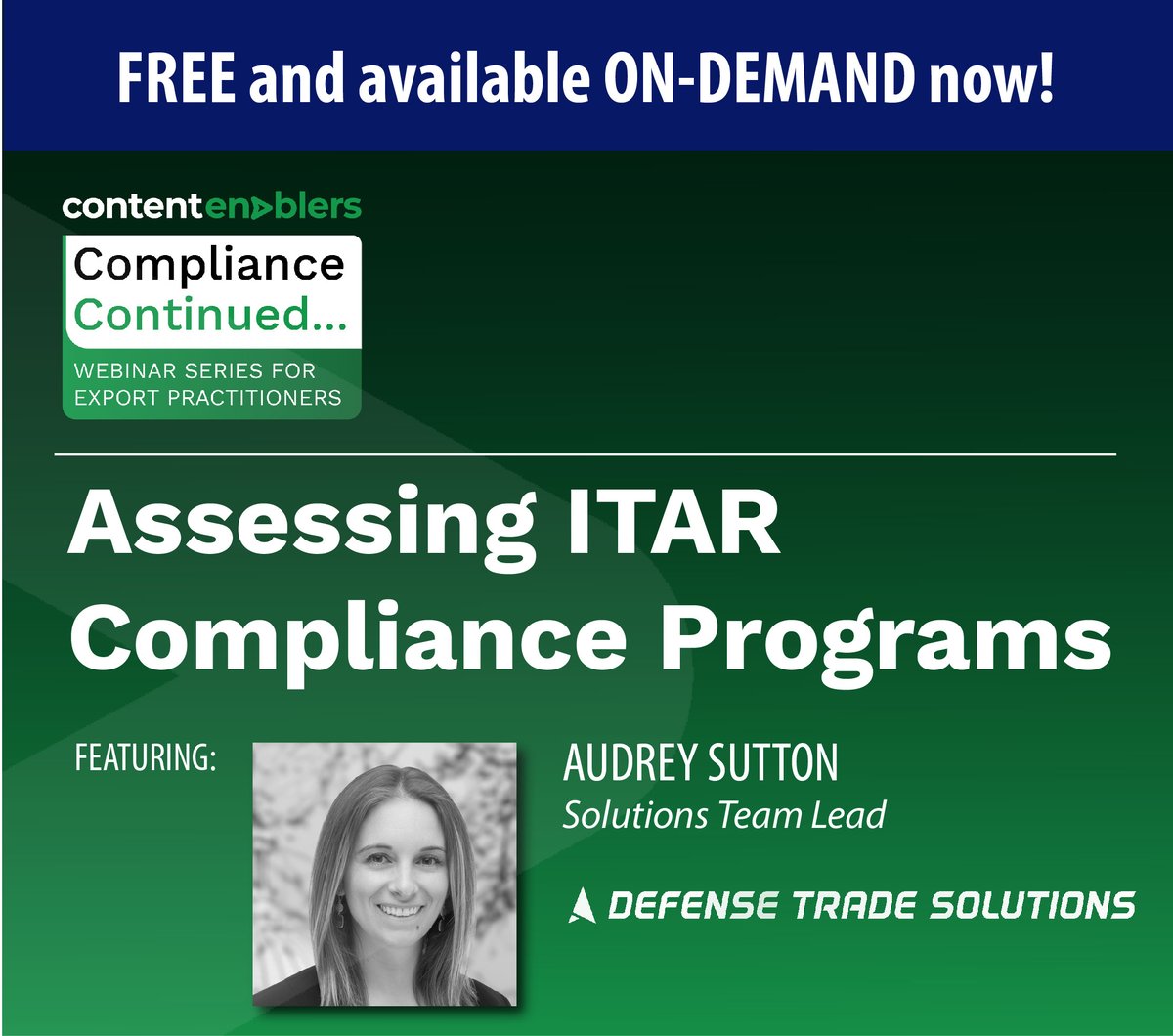 REGISTER NOW TO VIEW THIS COMPLIMENTARY WEBINAR ON-DEMAND! 
Featuring Audrey Sutton, Solutions Team Lead, Defense Trade Solutions 
This webinar takes a deep dive into the State Department's recently published ITAR Compliance Program Guidelines and their prescription for a healthy, risk-based trade compliance program that keeps pace with the daily business developments of an organization.  
We discuss three key principles common to all trade compliance programs: 
– No two companies are alike, so each company's compliance program should address its unique business operations and risk factors. 
– All companies make mistakes, and it is how they respond to and learn from them that counts (in the eyes of investors, the public, and regulators). 
– Healthy, robust, and dynamic compliance programs identify and respond to gaps, ensuring that noncompliance does not become systemic.   
In this special two-hour event, we use case studies, draw attention to recent enforcement actions, share practical experiences and perspectives, and provide resources for audience members looking to learn more.  
This webinar is a must-see for all compliance practitioners seeking the latest information on developing, implementing, and evaluating trade compliance programs. 
Audrey Sutton is a DTS solutions team lead. Audrey specializes in providing guidance, direction, and oversight to assure adherence to the ITAR and the EAR and associated U.S. government agency policies and procedures related to export controls. Her success comes from export authorization best practices and developing strategies to mitigate risk while facilitating international business objectives.