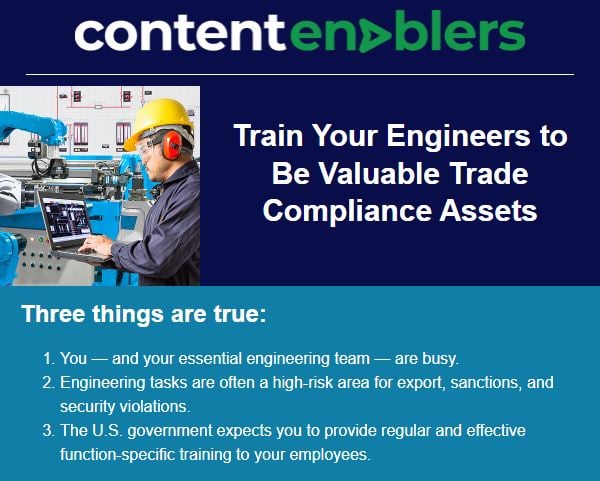 CE's awareness-level Trade Compliance Overviews are dynamic and engaging, and most importantly — relevant — to your engineers and researchers. 
Covering concepts associated with U.S. export, sanctions, and anti-corruption controls as they pertain to goods, technical information, services, and software, this dynamic and interactive training will get — and keep — your team's attention.  
Both U.S. and UK controls in defense and dual-use versions are available.